2020 Tokyo Olympic Games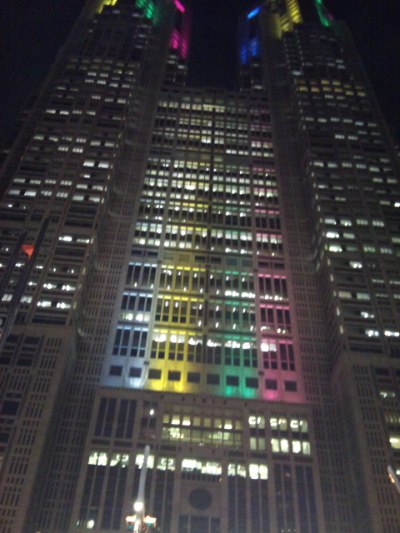 Modified on September 14, 2013
JAPAN'S MEDAL COUNT
GOLD: ? SILVER:? BRONZE:?

Closing Ceremony Aug 9

Opening Ceremony Jul 24
At the new national stadium designed by Iraqi Zaha Hadid.
LEAD UP TO TOKYO
Congratulations greeting from India
From the boys and girls playing hockey in Anantapur's sports academy.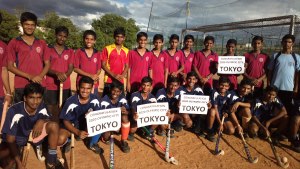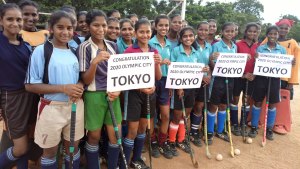 Tokyo wins 2020
On Sept 8 at 5 am in Tokyo, IOC's Jacques Rogge announced the host city for 2020...Tokyo. It was a competition against Instanbul...after Madrid was eliminated. The Japanese delegation gave its final presentation earlier supported by Princess Hisako of the House of Takamado, Prime Minister Shinzo Abe, members of the bidding committee. This will be the 2nd time Tokyo hosts the world's biggest sporting event.

Go to OLYMPIC INDEX