JAPAN'S SPORTS HEROES
Here is a list of ball players and athletes who have contributed greatly to Japanese sports not mentioned in my other pages.
Last modified January 7, 2001

FIGURE SKATING
Midori Ito
Born August 13,1969. Known as the queen of jumps.
1989 world champion and the silver medalist in the 1992 Winter Olympic Games in Albertville. She is the first woman skater to successfully jump the triple axle in the world. She turned professional after Albertville, then returned to amateur status in 1995. She announced on Nov.29,1996 that she is retiring again from amateur competitions and since concentrated on ice skating shows. She performed in a pro-amateur competition for the first time in Jan.2001 where she finished 3rd.
Yuka Sato
1994 world champion. She has not been attracting as much media attention as Midori Ito, but is no doubt, a skater with great elegance. Has been performing well in professional championships since turning pro in 1995. She is based in the USA.
GOLF
IN WOMEN'S
Hisako Higuchi
Born Oct.13,1945. Stands 163 cm.tall and weighs 58 kilos.
She belongs to the first group of women who have turned pro in 1967. She became the first Japanese to win the US LPGA tournament in 1977. Has won the highest prize money in Japan 11 times. Holds the Japanese women's record for tournament victories at 72. Higuchi has been voted to the chairmanship of the JLPGA on Dec.10, 1998.
Ayako Okamoto
Born April 2, 1951. 163 cm.tall. Weighs 60 kg.
She became a pro in 1974. Has won 43 tournaments in Japan and 18 abroad. Was the top prize winner among those participating in the US tour in 1987. Her most recent victory was in June 30, 1997.
Mayumi Hirase
Born Oct.30, 1969. 172 cm tall. Weighs 67 kilos.
Has been playing pro since 1989. She won 2 domestic tournaments at 19 year of age. She is the top prize money winner of 1993 and 1994.
Akiko Fukushima
Born June 29, 1973. Is 163 cm tall and weighs 65 kilo.
Won the Best Amateur title 11 times. Turned pro in 1992. 1996 JLPGA prize money winner--the youngest ever to clinch the title. The youngest woman golfer to pass the 300 million yen line in her career earning at 24 years and 4 months of age. Her father played catcher for the Taiyo Whales, today's Bay Stars.
IN MEN'S
Isao Aoki
Born Aug. 13, 1942. 180 cm. tall, weighs 78 kilos. Japan's leading golf player, and also the best known Japanese player abroad. Turned pro in 1964 at the age of 24. Top prize money winner 5 times. Has 73 tournament wins in all or 8 victories in the US senior tour which he has joined in 1992.
Shigeki Maruyama
Born Sept.12, 1969. 169 cm.tall, 83 kilos. Won the national collegiate championships twice and the Asian Games in 1991 as an amateur. Passed the pro test in 1992. He is well-loved for his warm, funny character. Has had 7 pro tournament wins in Japan.
Tsuneyuki Nakajima
Born Oct.10, 1954. Is 180 cm and weighs 80 kilos.
Started to play golf at the age of 10. He was great as an amateur player. In 1975, he won professional status. Has won 56 tournaments so far. Was the top money prize winner in 1982, 83, 85, and 86.
Masashi Ozaki
Dubbed "Jumbo". Stands 181 cm and weighs 85 kilos.
He was a pro baseball player from 1965 to 1967 with the Nishitetsu Lions. Jumbo became a pro golf player in 1970 and won his first tournament in 1971. He has since became the top prize winner 10 times, and the only Japan golf player to achieve 100 tcurnament wins. There are only 2 other in the world who has won over 100. However, he is not successful in major tours abroad. His 2 other brothers are also well-known pro golf players.
HORSE RACING
Yukio Okabe
Born Oct. 31, 1948. 161 cm. tall, weighs 50 kilos. Holds the JRA (the ruling body of horse racing in Japan) record for wins at 2453 as of Aug. 16. He also is the record holder in the total G-1 wins, or 27.
Seiki Tahara
Born Jan.15, 1959. 169 cm tall and weighs 52 kilos.
Winner of the 1995 Arima Memorial Race. He collapsed off a horse during a race from which he had recovered. The tale has been introduced in a popular comic series.
Yutaka Take
Born Mar.15,1969. 170 cm.tall, weighs 52 kilos.
Known as the genius. He made his pro debut at 18. Since, he has broken a number of records. He marked his 100th victory in top grade races on July 20, 1997. He has won 26 G-1 races as of June 7, 1998. Became the first Japanese to conquer a G-1 race outside the country in Aug. 1998. His career win totals 1500 as of Aug. 23, 1998.
ICE HOCKEY
Hitoshi "Mel" Wakabayashi
Canadian born. Came to play in Japan in 1967. Played for Seibu Railway and Kokudo for a total of 12 years. Was MVP himself as well as his brother. He is said to have contributed to introducing "real" ice hockey to Japan.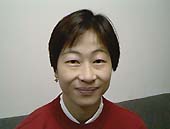 JUDO
Kaori Yamaguchi
10 time winner of the women's national judo championships. First Japanese woman medalist at the world championships. Is presently coach of the national team.
Michiyo's Note: I took her photo when I met her on Oct. 30, 1997. You could tell she still has that sharp look in her eyes.
MARATHON
Toshihiko Seko
Born in 1956. 2-time winner of the Boston Marathon in 1981 and 1987. One of the most admired Japanese athletes of all times. He, however, did not run top races at Olympic Games. He could not participate at the 1980 Moscow Games when he was in his prime, because Japan boycotted it. He finished 14th in Los Angeles and 9th in Soeul. No doubt, he was the champion in people's hearts.
MOTOR SPORTS
Satoru Nakajima
Born Feb.23,1953. Started motor racing in 1973. Became Japan's first full- time Formula 1 driver in 1987, and retired in 1991.
Aguri Suzuki
Made his Formula 1 debut in 1988. First Japanese Formula 1 driver to come in 3rd. That was at the Japan Grand Prix in 1990. He retired in 1995.
RUGBY
Seiji Hirao
Born Jan.21,1963. Is dubbed Mister Rugby.
He played for Doshisha University and won the collegiate championship 3 times. He became the youngest player at 19, to play for the All Japan team. In 1986, Hirao joined Kobe Steel. Since, Kobe Steel has become the powerhouse of Japanese rugby. Hirao became national team manager in 1997, but gave up the post in the end of 2000.
Toshiyuki Hayashi
Holds the most number of caps at 38. He played with Hirao in the same university and company Is regarded as one of Japan's best rugby players ever.
TABLE TENNIS
Ai Fukuhara
Born Nov.1, 1988. Everybody calls her Ai-chan. Has been playing in the national championships youngest division since 1993. She has won in the bambii division 3 times in a row. Her career in table tennis is looked forward to by many.
TENNIS
Kimiko Date
Born Sept 28. 1970. Is 163 cm.tall and weighs 53 kilos. She retired after playing in the quarterfinals of Chase Championships in New York on Nov.22, 1996. Has reached as high as 4th ranking in 1995. She turned pro immediately after graduating from high school. Her first important achievement abroad was reaching the quarter-finals at the U.S. Open in 1993. She's the first Japanese to beat a number one ranking player, and the first Japanese woman to compete in the semi-finals at the All England Tournament at Wimbledon.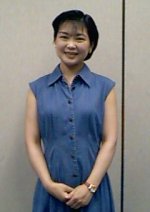 Rika Hiraki
Born Dec. 6, 1971 in Lebanon. 157 cm. tall and weighs 47 kilos. Professional player since 1991 when she was a sophmore at Aoyama Gakuin University in Tokyo. Gold medalist in the mixed doubles at the 1994 Universidad. Has won 5 tennis tournament in the doubles. Became the first Japanese to win the French Open on June 7, 1997 by pairing up with Mahesh Bhupathi of India. An employee of Nippon Telephone and Telegraph.
Michiyo's Note: I interviewed Rika for the first time on July 9, 1997, right after her return from Wimbledon. She is petite, neither muscular nor tanned from playing lots of tennis.
Shuzo Matsuoka
Born Nov. 6, 1967. 186 cm. tall. Plays professionally since 1986. Is dubbed the prince of Japanese tennis because of his good looks. He is also the son of the president of Japan's major movie distributor Toho. Matsuoka retired after the Japan Open in April 1998.
PRO WRESTLING
Giant Baba
Born Jan 23. 1938. 209 cm.tall, 135 kilos. Called giant of the Orient, the well-loved man was still active at 60 in 1998. However, on Jan. 31, he was pronounced dead from lung failure. His final match as a result was the one he fought on Dec. 5 at the Budokan. He started out as a pro baseball player, pitching for the Tokyo Giants, then for the Taiyo Whales. The great Rikidohzan advised him to go into wrestling and he did in 1960. He is the first Japanese to win the NWA world heavy weight title in 1974. He holds the Japan record of 5759 fights. Baba repeatedly confirmed his devotion to the sport as a lifetime career and delighted sports fans.
Antonio Inoki
Born Feb 20, 1943. 191 cm. tall and weighs 102 kilos.
Was scouted into the world of wrestling by Rikidohzan. Inoki became known for his aggressiveness and the pose he makes with his chin sticking out. He became the first IWGP champion and defended the title 4 times. He established the Shin Nippon Pro Wrestling organization in 1972. He went into politics in 1989, but failed to be reelected in 1995. He finally retired at 55 on April 4, 1998.
Jumbo Tsuruta
Born Mar 25. 1951 in Yamanashi. He was a member of the national basketball team. But because the team lost the Olympic berth, he transferred to wrestling to participate in the 1972 Munich Olympic Games. Then he became a pro wrestler. He won the triple crown to become the greatest wrestler of his time. He died in 2000 in the Philippines during surgery.
SPORTS LEGENDS
CYCLING
Koichi Nakano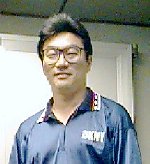 Born Nov. 14, 1955. 172 cm.tall, 85 kilos. Won the world pro sprint championships from 1977 to 1986--that's 10 times in a row. Was a keirin cyclist from 1975 to 1992. He is today, a sports commentator and a TV personality. He's also been promoting men's wig
Michiyo's Note: I interviewed him on June 5, 1997 to ask him how he views the changes in the world of keirin after his retirement in 1992. He said that because it's been entered in the 2000 Sydney Olympic Games, he's happy to see the pro cycling event become more famous, but he's worried that Japan is not doing enough to prepare its cyclists for the Olympics.
RUGBY
Koji Horaguchi
Born Nov. 3, 1953. Contributed to Shinnittetsu Kamaishi's 7th straight Japan title. He joined the team in 1972 as the right prop. He was an all Japan member from 1974, and also served as the national team captain. Has 24 caps. He retired in 1988. Sudden death attacked him at work on June 25, 1999. He died at 45.
Yuji Matsuo
Born Jan.20, 1954. Has 24 caps. One of the best Japanese rugby players ever. In 1976, he led Meiji University to a victory in the national championship. That year, he was employed by Shin-nitetsu kamaishi and took the corporate team to win the national championship 7 times in a row from 1979. Matsuo retired in 1985 and became a TV sportscaster. He was arrested for illegal gambling in 1992, and has since disappeared from the public eyes. He finally made a comeback as a coach in Sept. 1998.
SWIMMING
Hironoshin Furuhashi
Dubbed the flying fish of Fujiyama. One of the greatest post war heroes. He broke the world record in the men's 1500 m, freestyle in 1949. It was not until 1956 that his time, 18.19 min. was broken. He didn't have the chance to perform at the Olympics in his heydays because of the war. He became president of the Japan Olympic Committee. He passed away in Rome on Aug 2, 2009 at the age of 80.
Shiro Hashizume
Broke the men's 1500 m. freestyle world record in 1949 at the U.S. championships. But Furuhashi, immediately improved his time to mark a new world record.
TABLE TENNIS
Ichiro Ogimura
Became world champion for the first time in 1954. Since, he has accumulated 12 gold medals. He has assumed the position of president of the International Table Tennis Federation. One of his well known achievements during his presidency was uniting the North and South Koreans into one team for the 1991 World Table Tennis Championships in Chiba Prefecture. Unfortunately, he died Dec.4, 1994 at only 62.
Michiyo's Note: He was a man of great intelligence. My interviews with him proceeded with such ease. It was always a great pleasure talking with him. He was devoted not only in promoting table tennis as a sport, but using it as a means of encouraging friendly relations among the international community. It's too bad he passed away so early.
PRO WRESTLING
Rikidohzan
Regarded the greatest pro wrestler in Japan. A North Korean resident here, he started out as a sumo wrestler. Thereafter he transferred to the western style of pro wrestling and boosted its presence in Japan. Watching his match was one of the most attractive entertainment for the Japanese public in the post-war era. He was stabbed to death in the 60s.
MORE STARS COMING UP!